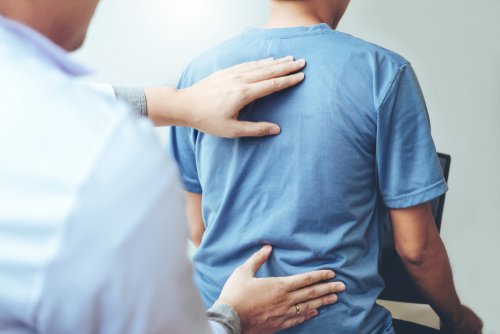 For more than 100 years and counting, chiropractic care has been widely accepted as a non-invasive approach to the treatment of chronic spinal pain. In fact, more than 15 million people in the United States turn to a chiropractor each year for relief from chronic spinal pain. But what really makes chiropractic care so special, leading so many people to seek it out?
At Advanced Spinal Care, we want our patients to be aware of all the ways chiropractic care can help them live pain-free. If you're struggling with chronic pain of the spine, neck or head -- or even in another area of the body -- here are some excellent reasons to consider scheduling an appointment with our chiropractic team today:
Natural, Non-Invasive Recovery
One of the most attractive things about chiropractic care to many patients is the fact that it is a completely non-invasive solution to a wide range of health concerns. Traditional orthopedists may immediately recommend surgery for a number of common ailments that can be non-invasively treated by a chiropractor, including:
The recovery period from any of these surgeries can end up being extremely painful and time-consuming. Chiropractic care will never involve incisions or other invasive procedures, eliminating pain and time lost from work and other activities as you find relief from chronic pain.
One Solution for the Entire Body
Many patients end up seeing a multitude of specialists to relieve pain across the body, causing them to spend larger amounts of money and time than may have been necessary. On the other hand, chiropractic care can serve as a one-stop source of relief. 
While chiropractic care is focused primarily on manipulating your neck and spine, the conditions that can be improved by chiropractic attention can be found all over your body. From relieving pain from plantar fasciitis in your feet to sciatica in your hips and migraine headaches above the neck, the effects of professional chiropractic care are profound and widely varying.
Improvements in Overall Wellness
While the most common reasons patients seek a chiropractor may originate with chronic pain, many people experience a wide range of additional benefits as part of their chiropractic care, such as:
Improved sleeping habits
Improved balance and coordination
More regular digestive functions
Lower blood pressure
Some patients even report a healthier immune system and an overall increase in energy after receiving consistent chiropractic care for their pain symptoms.
If you've been living with chronic pain but fear being recommended for an invasive surgery to correct the problem, don't wait any longer to find relief. A chiropractor may be able to transform your life with a non-invasive, restorative approach to care.
If you're experiencing lower back pain or other chronic pain symptoms, don't be afraid to take the first step toward living pain free. Request an appointment with Advanced Spinal Care today for a consultation at our office in Coshocton, Ohio.