Skip Main Content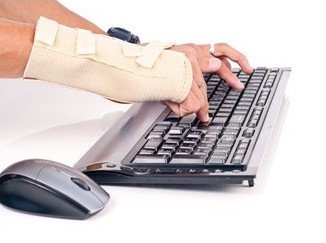 Carpal Tunnel Syndrome Specialist - Coshocton, OH
We need our wrists to write, type, hold our loved ones, and more -- but because our wrists are so small and unassuming, we can sometimes take them for granted. That all ends when carpal tunnel syndrome sets in, and the pain associated with the condition interferes with your daily tasks and reduces your overall quality of life.
At Advanced Spinal Care & Rehabilitation, the carpal tunnel syndrome specialists on our team in Coshocton, Ohio are committed to offering holistic, cutting-edge therapies in order to treat the wrist pain you're experiencing as a result of carpal tunnel. With our conservative, minimally-invasive approach, we'll work alongside you to develop a fully customized, patient-first treatment plan that helps meet your individual recovery goals.
Ready to start living free of your chronic wrist pain? Don't hesitate to reach out to us! Schedule your first appointment with Advanced Spinal Care and get started today.
Carpal Tunnel Syndrome (CTS) is caused by pressure on the median nerve, located just above the wrist. It is one of the most common occupational health problems, affecting millions of people every year, largely thanks to our ever-increasing use of computers. Anyone can develop CTS, however, even if they are computer-phobic, as it is essentially a repetitive stress injury. This means anyone involved in repeated actions for extended periods may suffer from it, or it may be brought on by a trauma to that area.
Common symptoms of CTS include wrist pain, weak grip, numbness, tingling, and burning. The pain may also cause problems sleeping. Treatments vary, and can include drugs and invasive surgery, but one that is both conservative and very effective is chiropractic. Adjustments made to the affected area can help resolve the issue, as can work on certain areas of the back or neck, where the nerves are being impinged upon and referring pain to the wrist. Chiropractic treatments may also include physical therapy, and stretching and strengthening exercises. Many people with CTS have found that they experience great relief from their symptoms after visiting a doctor of chiropractic.