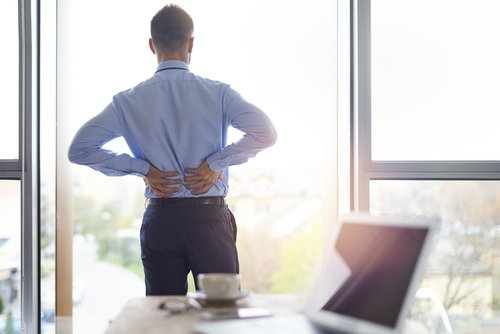 The year 2020 has just begun, and you may be hearing a great deal of discussion about "yearly health goals." We tend to think of these goals as rigorous lifestyle changes meant to improve your energy level or appearance: exercise more frequently, eat less junk food, lose more weight. But if you're someone who suffers from chronic pain, these health goals may seem frustratingly out of your reach.
At Advanced Spinal Care, we believe that living pain-free is a New Year's resolution - and we're here to help. As spinal care specialists, we offer a number of specialized therapies designed to reduce and relieve the pain associated with various spinal conditions. Check out these four non-invasive services that can help you with your pain symptoms in 2020:
1. Chiropractic Care
As the central highway of your nervous system, your spine affects more parts of your body than you may realize. Chiropractic care focuses on the structure of your body as a whole, and chiropractors are trained to manipulate the vertebra in the spinal column to alleviate pressure on your nerves. This way, we can target an area of pain and provide relief without the need for surgery. Annually, more than 20 million Americans receive chiropractic services for herniated discs, sciatica, bursitis, headaches, plantar fasciitis, whiplash treatment, and more.
2. Medical Massage Therapy
Studies suggest that 90% of disease and illness is stress-related, or exacerbated by stress. If this describes your struggle with chronic pain, medical massage may be the right solution. Medical massage seems to be especially effective in relieving stress, discomfort and pain associated with these conditions:
Arthritis
Asthma, including in children
Burn injuries
Premenstrual syndrome
High blood pressure (hypertension)
The difference between medical massage and the type of massage you might get at a spa is night and day: under the direction of a supervising physician, our medical massage therapists will evaluate your body and your circumstances, then work with you to develop a medically-targeted plan that's right for you. 
3. Physical Therapy
If your 2020 pain relief goals stem from an injury you sustained in 2019, our physical therapy service is the perfect choice for you. Physical therapy is all about restoration - our team of physical therapists will focus on improving muscle flexibility and strength, joint function, and spatial awareness. Through a series of personalized, condition-specific exercises, we'll work with you to reduce pain and correct imbalances in your body. Remember, even minor pain can occur due to an injury (such as a sprain or pull), and just a few physical therapy sessions can make all the difference in your quality of life.
4. Spinal Decompression Therapy
If your chronic pain and discomfort is so severe that you've been considering spinal surgery, it may be time to try decompression back therapy. Spinal decompression is a non-surgical, non-invasive treatment that involves gently stretching the spine under close supervision. Spinal decompression is medically proven to alleviate the symptoms of:
Herniated/Bulging Discs
Degenerative Discs
Chronic Neck/Back Pain
Sciatica
Radiculopathy
Arthritis or Facet Syndrome
Spinal Stenosis
Spinal decompression can also help pre and post-surgical patients prepare for surgery and relieve symptoms of pain afterward. While spinal decompression therapy is a highly-effective option for immediate relief, it may not be effective in eliminating the underlying condition. It's important to discuss the best way to move forward with your spine physician and therapist.
Chronic pain is not a life prescription, and 2020 can be the year you find relief. The non-surgical therapy options available at Advanced Spinal Care are designed to help relieve your symptoms and cater to your individual needs as a patient. Have further questions about our therapies? Request an appointment with us today for a consultation at one of our offices. We serve patients out of Cambridge and Coshocton, Ohio.