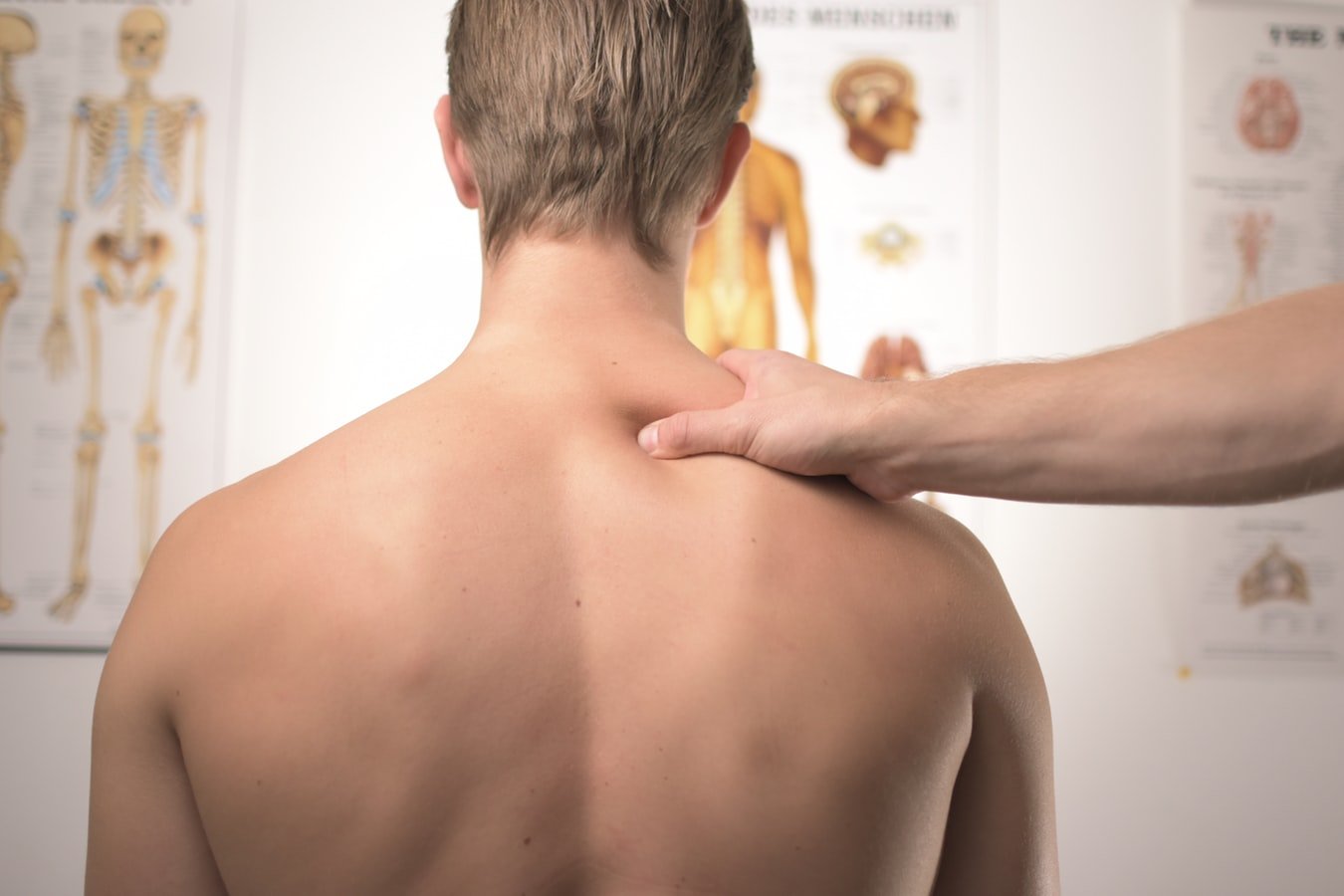 At Advanced Spinal Care & Rehabilitation, it's our mission to help those struggling with injuries and pain. A common source of injury is car accidents, and perhaps the most common example of this is whiplash - a well-known injury that affects the neck and creates discomfort capable of interfering with daily life.
Even if you impact something at 5 MPH, you can potentially develop whiplash. Worse, without treatment, whiplash has the potential to cause permanent damage. We want to help you avoid this. To do that, you need to know how whiplash occurs, and how to address whiplash symptoms should they develop:
The Basics: Whiplash Symptoms & Causes
Whiplash - also called neck sprain or neck strain - is an injury to the neck characterized by particular symptoms; the way the injury is caused; and the damage involved with the diagnosis.
The Damage - In cases of whiplash, the intervertebral joints (i.e. joints located between vertebrae), discs, ligaments, cervical muscles, and nerve roots of the neck can all be damaged. 
The Cause - Whiplash results from a forceful, rapid, and even violent back-and-forth "whipping" movement of the neck. The "whip" movement can happen in any direction – back-forward, forward-back, side-side, or anything in between. It most often occurs following a rear-end auto accident, but the injury can also result from a sports accident, physical abuse, or other trauma. 
The Symptoms - The most common symptoms of a whiplash injury are pain or stiffness in the neck and shoulder, loss of motion in the neck, recurring headaches, tingling or numbness in the arms and fingers, irritability, back pain, fatigue, and dizziness. While these symptoms may develop within 24 hours of your accident, they may also develop long after the accident. 
Recognizing Whiplash: What To Do About It
The effects of whiplash may take weeks or months to fully manifest, so you should never assume that you're injury-free if you feel fine immediately after an accident. Unfortunately, few people realize that an untreated neck or back injury from a car accident is likely to develop into the degeneration of nearby joints in later years. This means that a whiplash injury may end up causing permanent damage if it's not addressed promptly.
In some cases, whiplash may even lead to a concussion. The same movements that injure the neck may also shake and injure the brain within the skull. Similar to whiplash, the symptoms of a concussion may begin immediately, or they may not develop for hours, days, weeks, or even months following your injury.
Fortunately, most people with whiplash return to a healthy state of comfort and mobility within a few weeks by following a treatment plan that includes manipulation, massage, additional therapies as well as injections and physical therapy if required. It's best to immediately contact a physician if you have any neck pain, general whiplash symptoms, or concussion symptoms after a car accident, sports injury, or another traumatic injury. Not only will this help with your recovery from whiplash (and possible concussion); it will allow you to rule out broken bones or severe tissue damage as a cause of your discomfort.
Whiplash Treatment: What To Expect
Treatment for whiplash is typically adjusted depending on the strength of a patient's pain, the nature of their accident, and other important factors. When meeting with us, we may discuss a combination of any of the following:
Gentle exercises and stretching
Physical therapy
Massage
Heat and ice therapies
Cervical Facet Injections (i.e. anesthetic and steroid injections)
If you are in pain and injured in an automobile accident, we can offer the perfect combination of chiropractic, physical therapy, massage, and physical medicine, all under one roof and all targeted at treating your specific whiplash recovery needs.
In addition to offering our specialized services, our Advanced Spinal Care & Rehabilitation team enjoys a strong working relationship with a wide variety of other allied health-care professionals - including general practice and internal medicine doctors and pain management specialists. This team approach ensures that you, the patient, receives comprehensive diagnostics and any additional treatment options to speed up your recovery.
With this unity, Advanced Spinal Care & Rehabilitation has emerged as a leader in physical medicine not only for Coshocton and Cambridge, but the surrounding communities of Warsaw and Newcomerstown. 
If you are ready to learn more about how we can help you, please contact us today for a consultation at one of our offices in Cambridge and Coshocton, Ohio.
Image Courtesy of Unsplash.com